API 653 preparatory course (API 653 cours de préparation)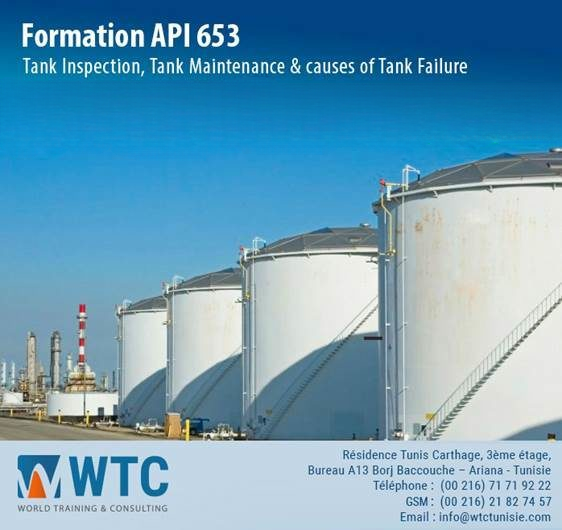 À propos du cours
The API 653 preparatory course is designed for individuals who are looking to become certified tank inspectors in the oil and gas industry. This comprehensive program covers all of the key topics outlined in the API 653 standard, including tank design, inspection, repair, alteration, and reconstruction. The course is taught by experienced industry professionals and includes interactive exercises, practice exams, and hands-on training to help students prepare for the API 653 certification exam. Upon completion, participants will have a deep understanding of the API 653 standard and the skills necessary to succeed as a certified tank inspector.
Contenu du cours
I. Introduction to API 653
Overview of API 653: Standard for Tank Inspection, Repair, Alteration, and Reconstruction

Purpose and scope of API 653

Key concepts and terminology used in API 653
II. Tank Design and Construction
III. Tank Inspection
IV. Tank Repair and Alteration
V. Tank Reconstruction
VI. Regulatory Compliance and Safety
VII. Examination Preparation
VIII. Conclusion
Notes et avis de l'apprenant
Encore aucun avis !